Gone are the days of dark & dreary offices. Corporates have realized that aesthetically pleasing workplaces are significant to boost morale and productivity and result in happier employees.
Companies these days are investing in infrastructure. They are designing workplaces to stimulate creativity and encourage collaborative working and social interaction.
Here are some of the coolest office spaces in India that might want you to shift there permanently.
1. Adobe Office, Noida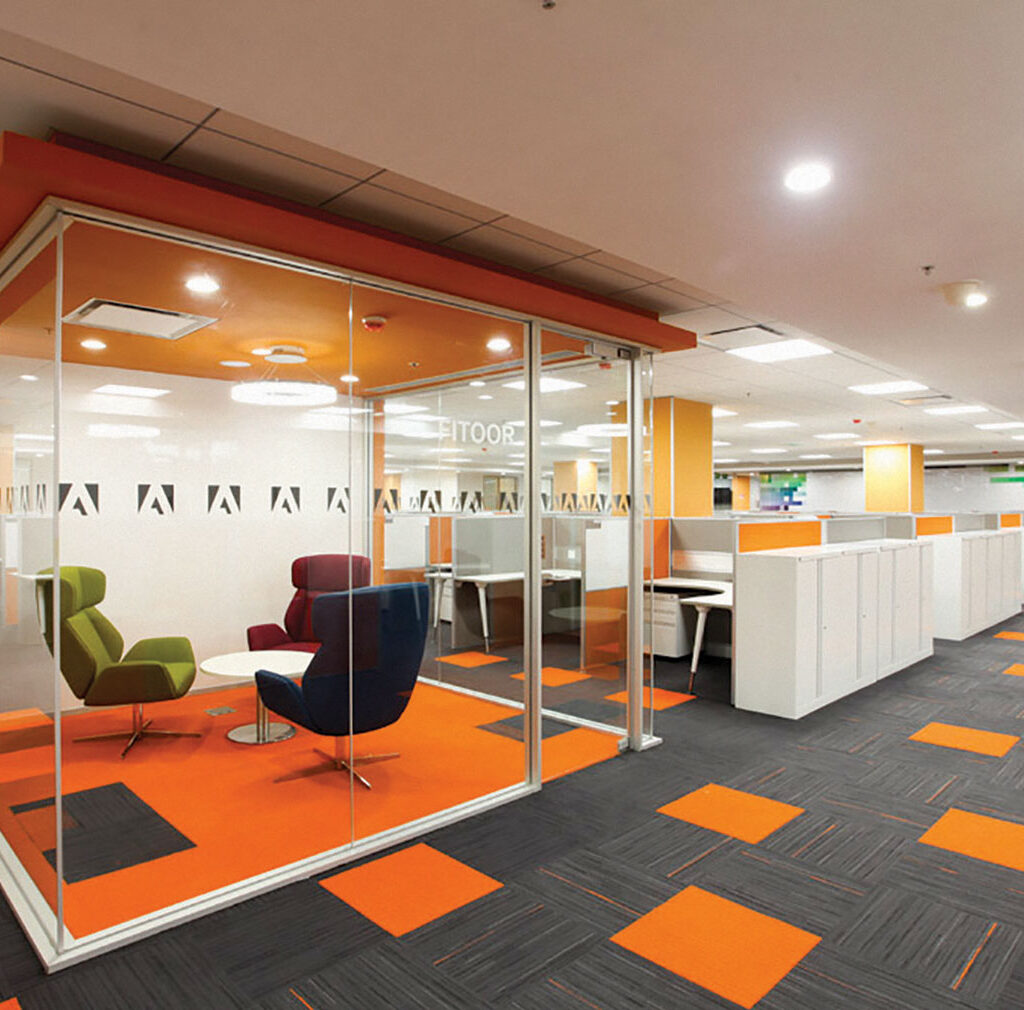 Adobe building in Noida is exceptionally bright and colorful. Designed in sync with the international colors of the brand, it features quirky designs and abstract structural facades and is one of the most vibrant and cheerful places to work.
2. Microsoft Office, Noida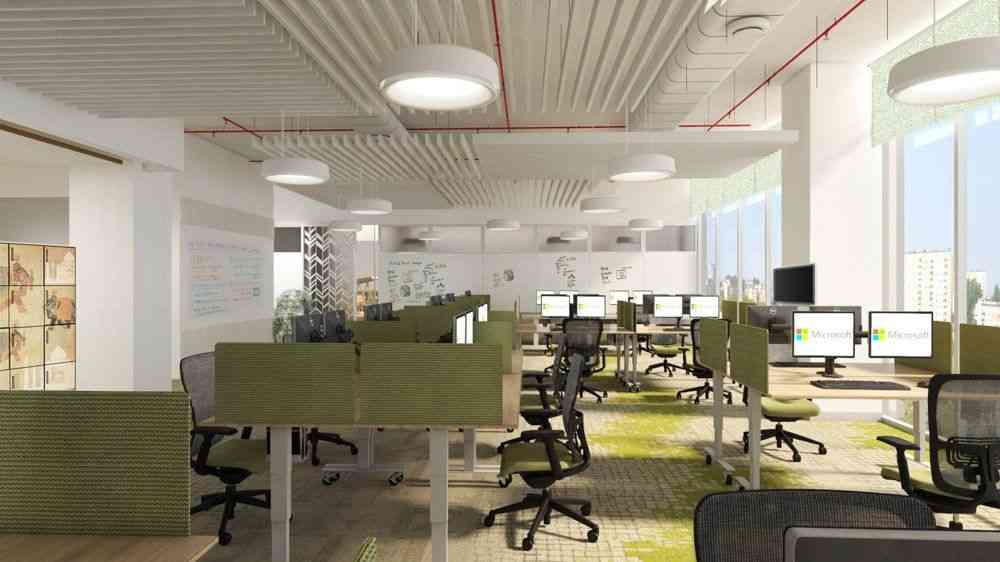 The Microsoft building in Noida is an architectural marvel inspired by one of the seven wonders of the world, the iconic Taj Mahal. Featuring arcs, domes, and jaali work, the office stands out with its alluring craftsmanship.
3. Microsoft Office, Mumbai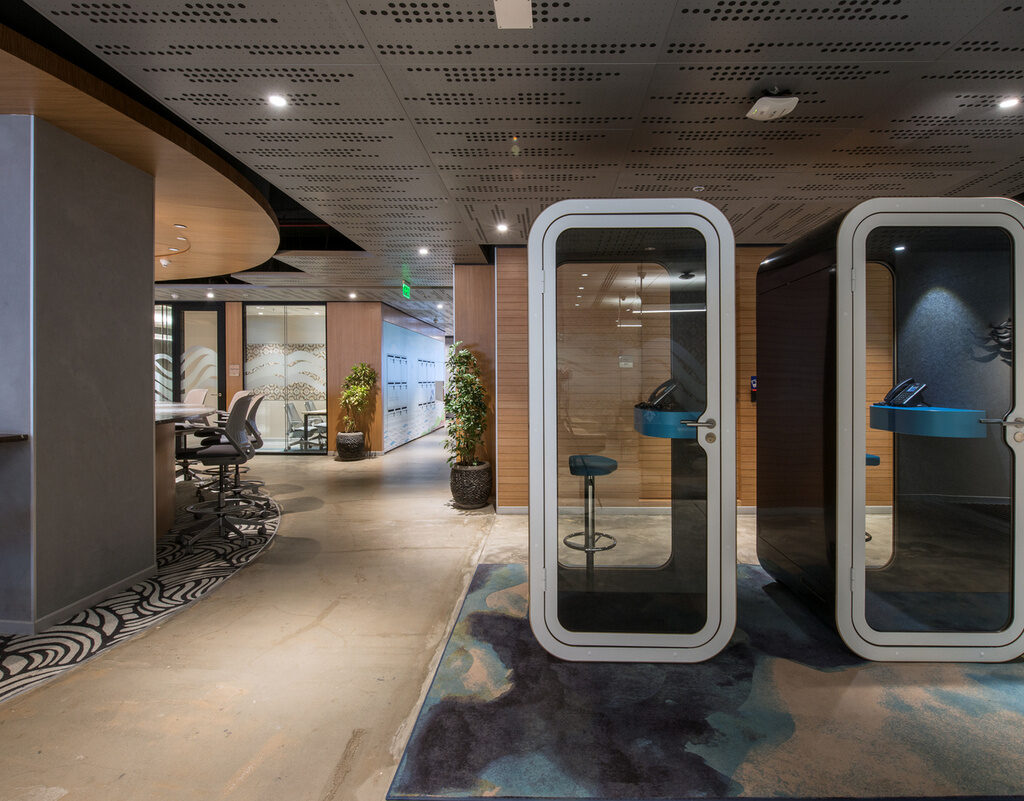 Inspired by the ocean, the Microsoft office in Mumbai showcases coral motifs on the walls and carpets offering underwater serenity. Breathing oceanic vibes throughout, the office has a calming and refreshing environment for its employees.
4. Amazon Office, Hyderabad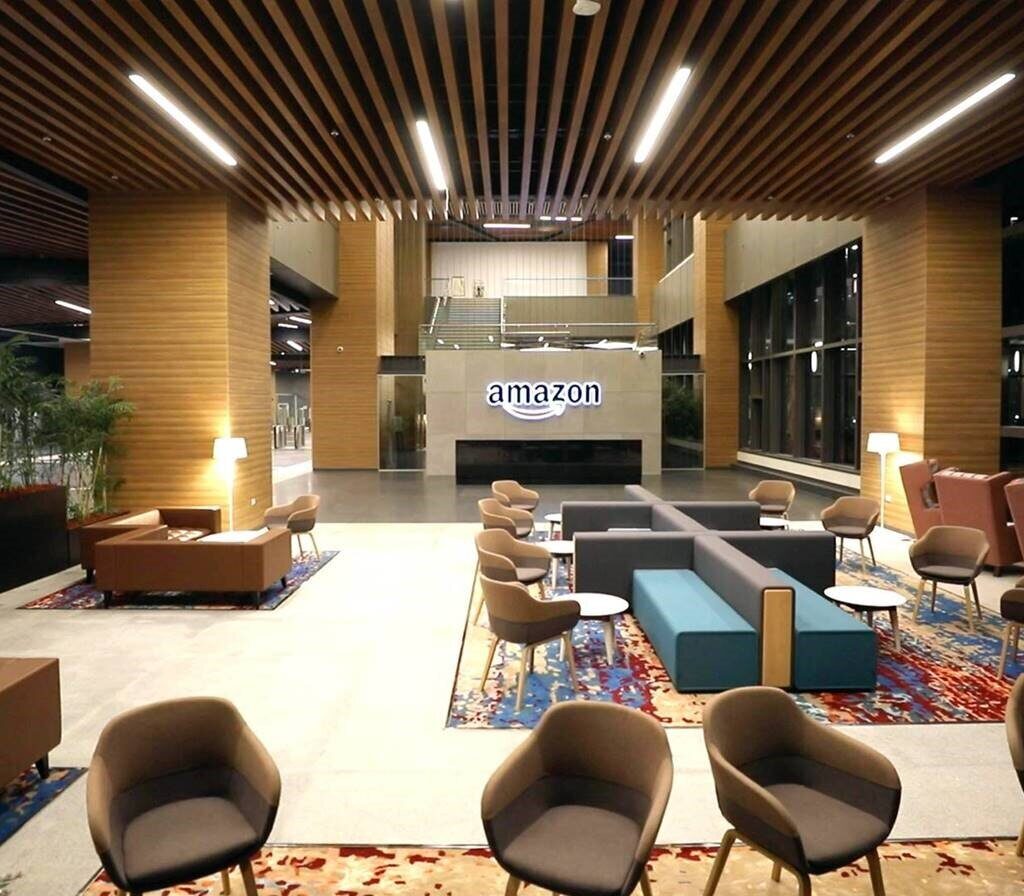 Amazon has its largest global campus in Hyderabad. Sprawling over 9.5 acres, the mega office features a helipad, 49 elevators, a 24-hour cafeteria, prayer rooms, showers, and other facilities.
5. Google Office, Hyderabad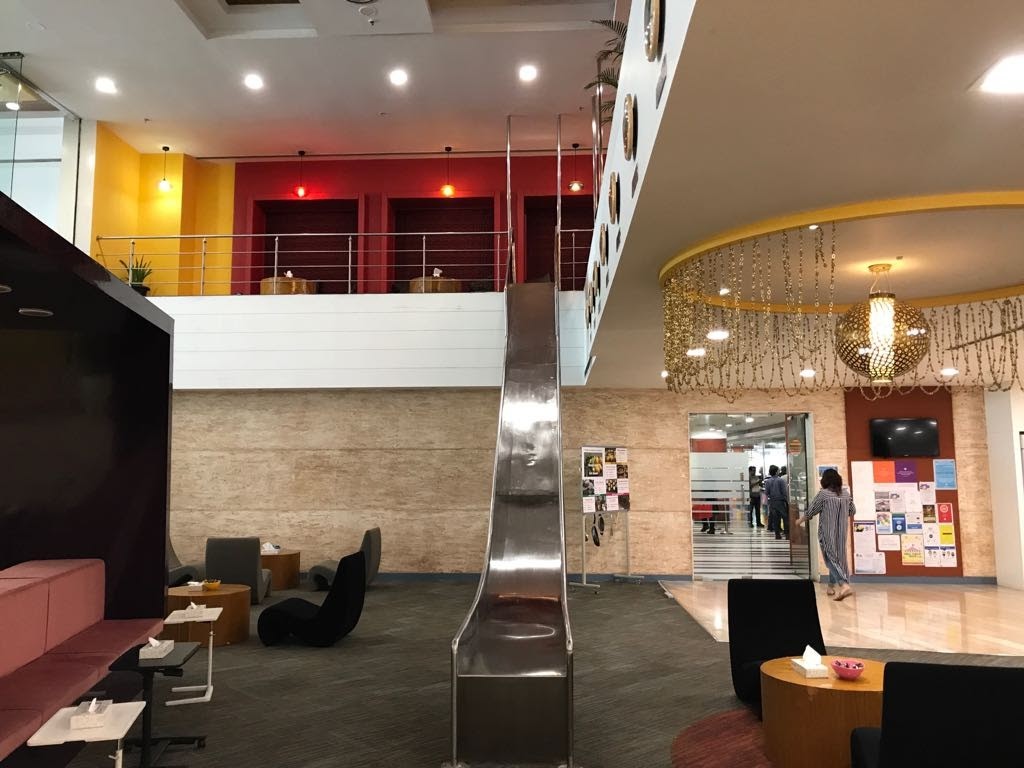 Google has its largest Indian office campus in Hyderabad. Inspired by traditional Hyderabadi architecture, it is a visual treat for the eyes. There are micro-kitchens, numerous lounging zones, a massage room, a gymnasium, and other facilities.
6. Facebook Office, Hyderabad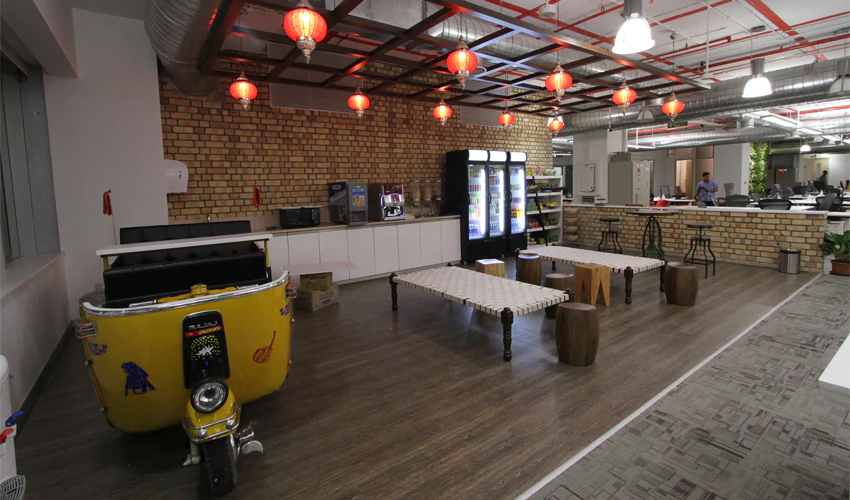 Facebook office in Hyderabad showcases alluring graffiti and plenty of paintings by employees. The office has Indian street vibes, and offers charpais in the premises acting as a flexible furniture for quick meeting sessions when no meeting rooms are available.
7. Myntra Office, Bangalore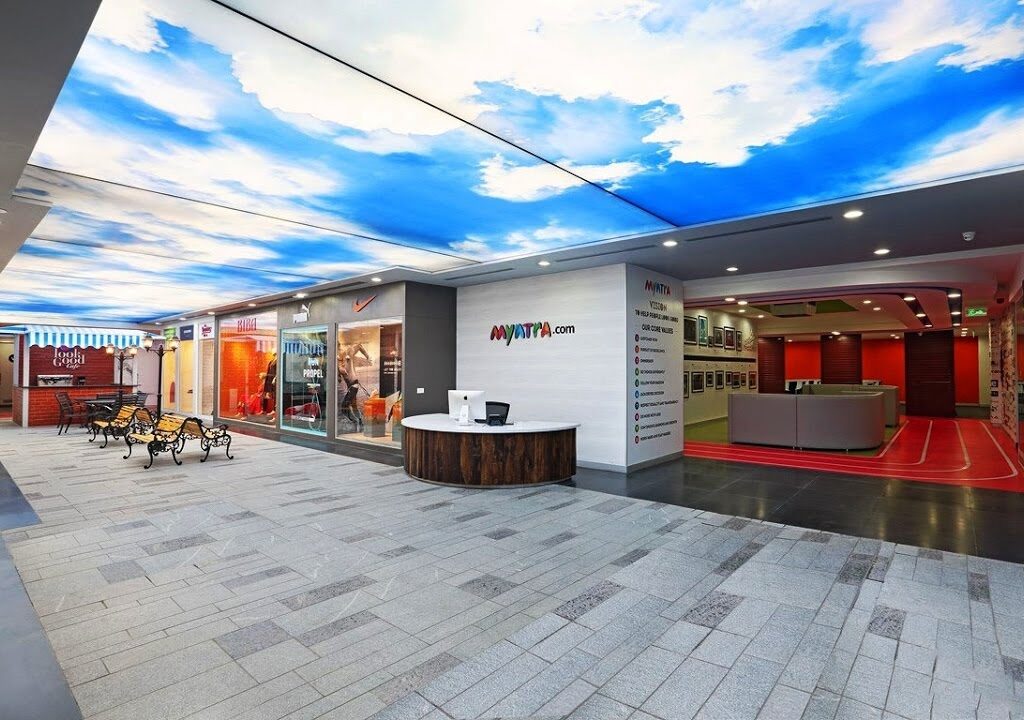 Myntra's office in Bangalore looks like a high-end retail store. It is vibrant, exciting, and full of colors. The meeting rooms feature dramatic black & white graphics of the world's famous designers, and pillars and walkaways feature fascinating graphics that further elevate the design.
8. Flipkart Office, Bangalore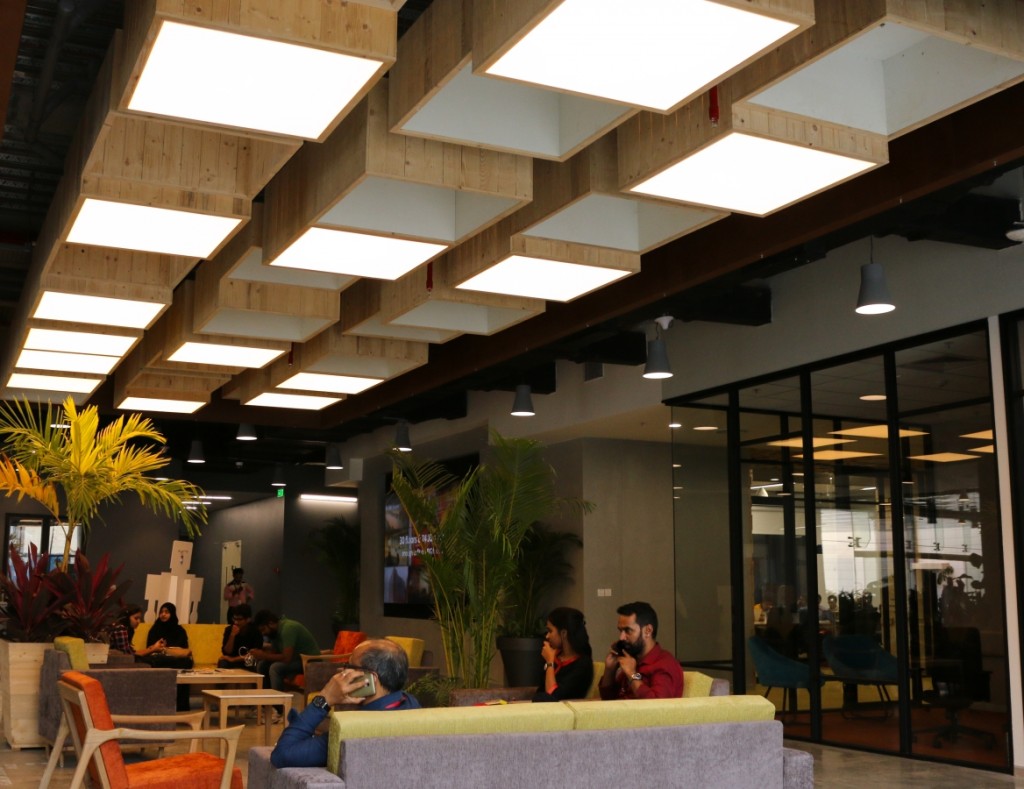 Flipkart's office in Bangalore resembles a mini town in Europe. The office has exquisite architecture and features a daycare, gymnasium, food courts, and other facilities.
9. Infosys Office, Mysore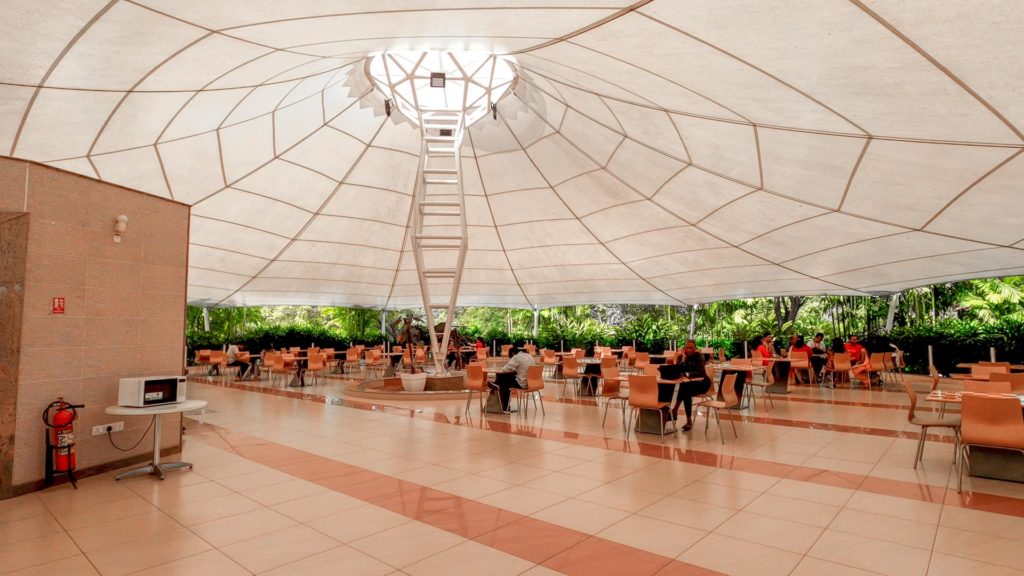 The massive campus of Infosys in Mysore is one of the most iconic and awe-inspiring offices in India. It has a training room/multiplex that looks like a giant golf ball. The building architecture expresses stability, strength, and durability, which are the core values of Infosys.
10. Infosys Office, Pune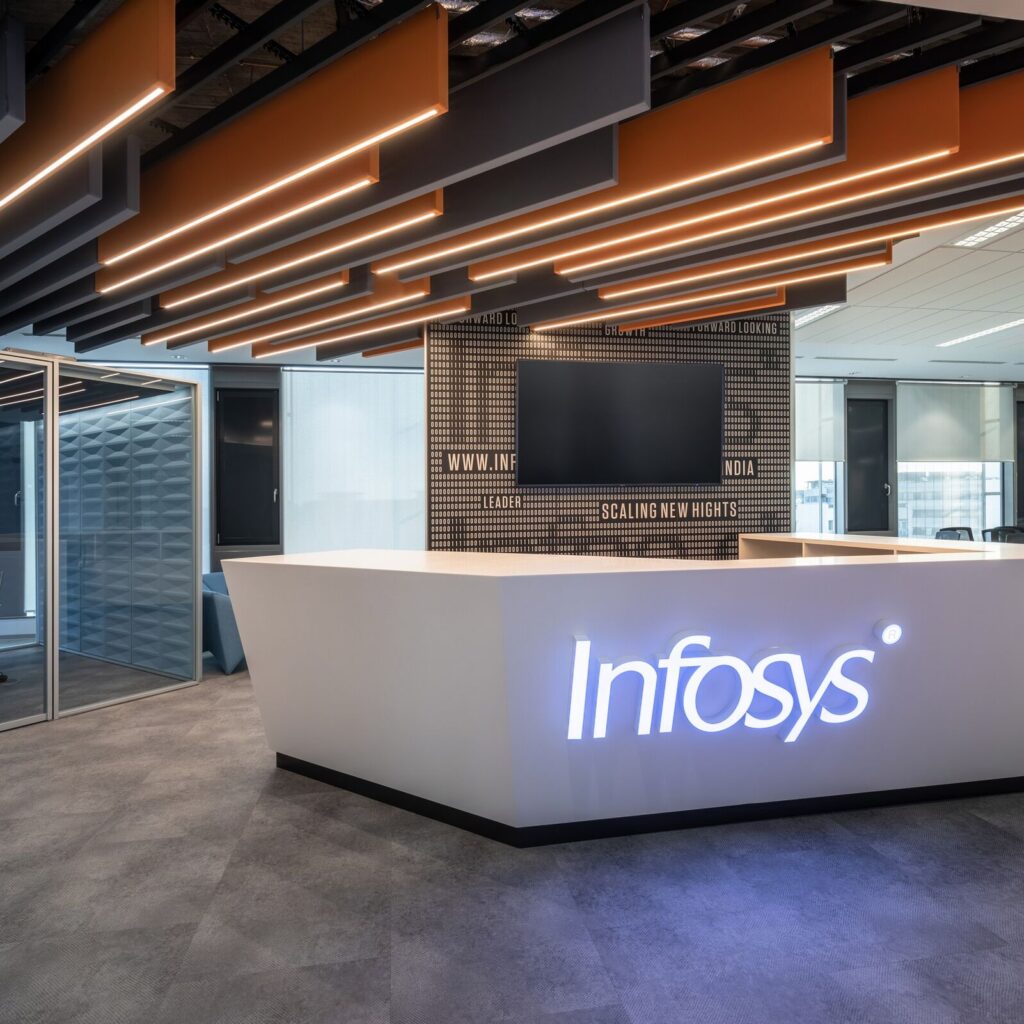 The Infosys office in Pune resembles a descending UFO. Designed by architect Hafeez Contractor, the building is an example of futuristic architecture and has garnered a lot of attention due to its unique shape and brilliant glass façade and is both environment-friendly & sustainable.
11. The Baya Park Office, Mumbai
Mumbai's premier new-generation real estate company, the Baya Park designed its office space inspired by the Baya weaver bird that makes the most complex nest. With a vision to create sophisticated and quality-driven lifestyle experiences, the company develops strong & aesthetically pleasing houses for its clients.
12. Freshdesk Office, Chennai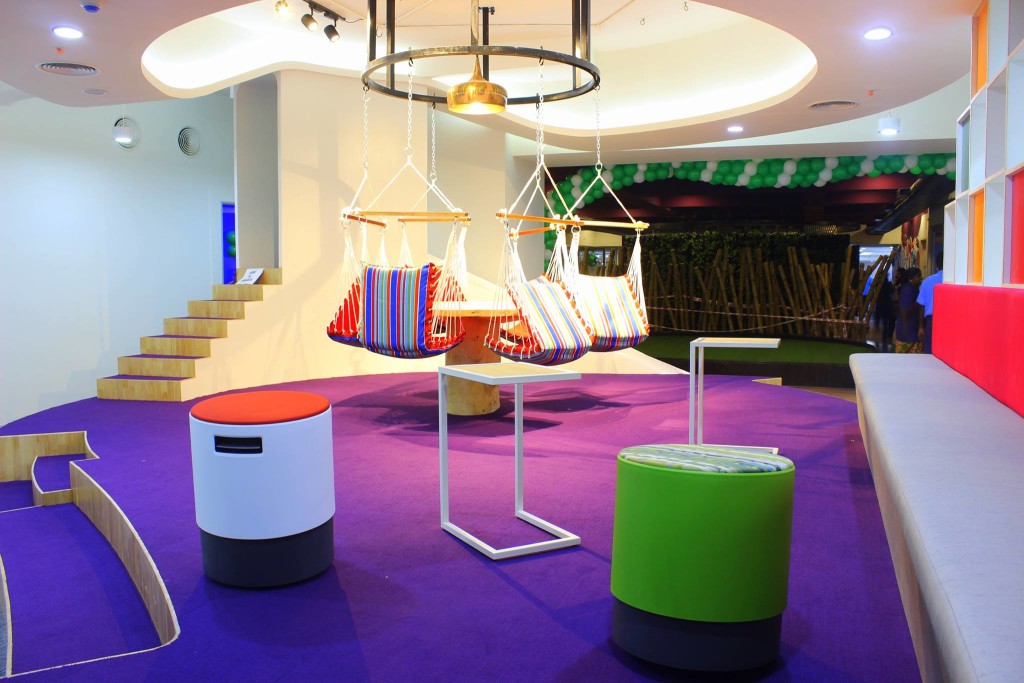 Freshdesk office at Chennai has signature artwork that transforms it into a lively space and makes employees feel fresh each day. The beautiful office features contemporary international furniture and fixtures, a gym, table tennis & foosball room, and a mini-golf course.
13. White Canvas Office, Bangalore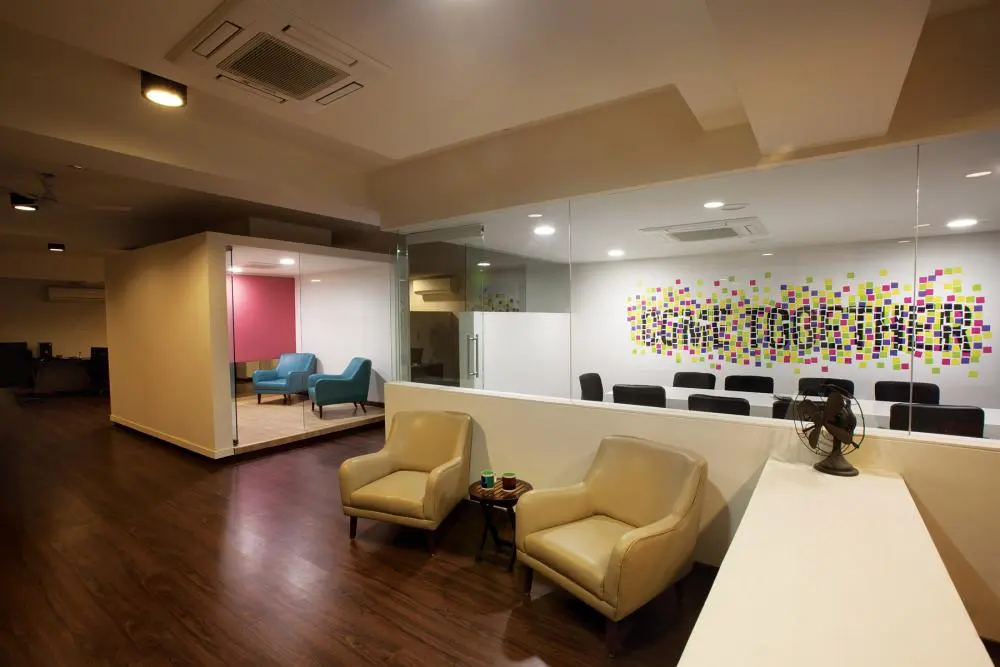 Covering an area of around 7000 sqft, the White Canvas office, an advertising agency in Bangalore, is inspired by Vodka's "Absolut Blank" campaign where artists were invited to express themselves on a blank canvas in the shape of the iconic Absolut bottle. The office is designed for creative minds to churn out extraordinary ideas.
14. Shree Cement Office, Jaipur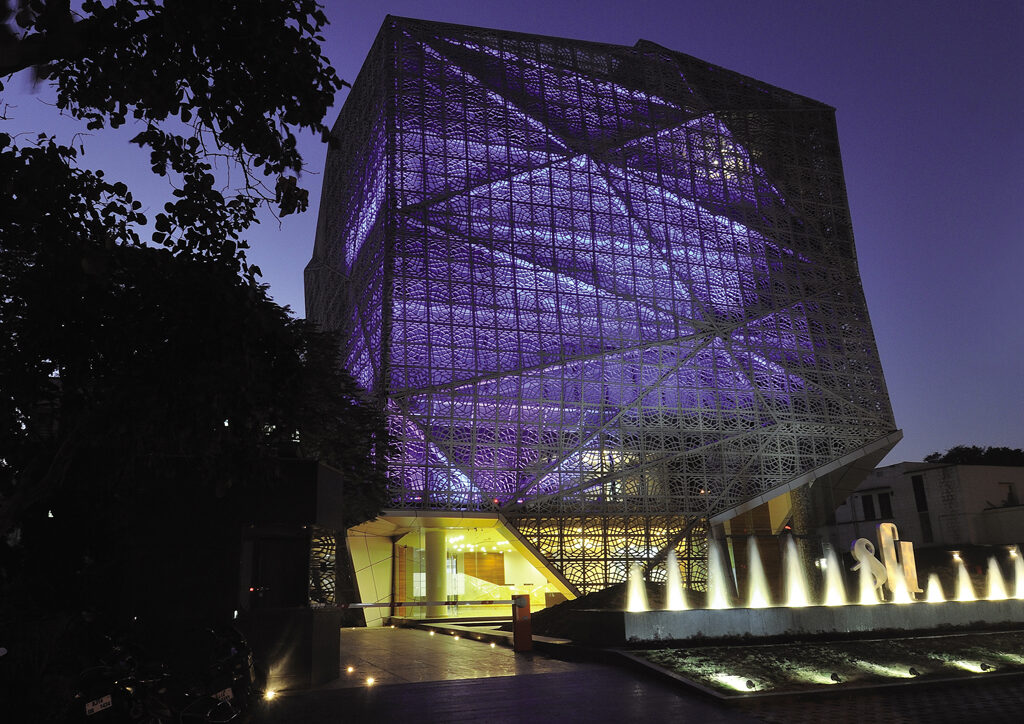 Designed by Sanjay Puri Architects, Shree Cement Building features alluring Jaali work. At night, the building facades turn into a Kaleidoscope of changing LED Displays.
15. General Motors Office, Gurgaon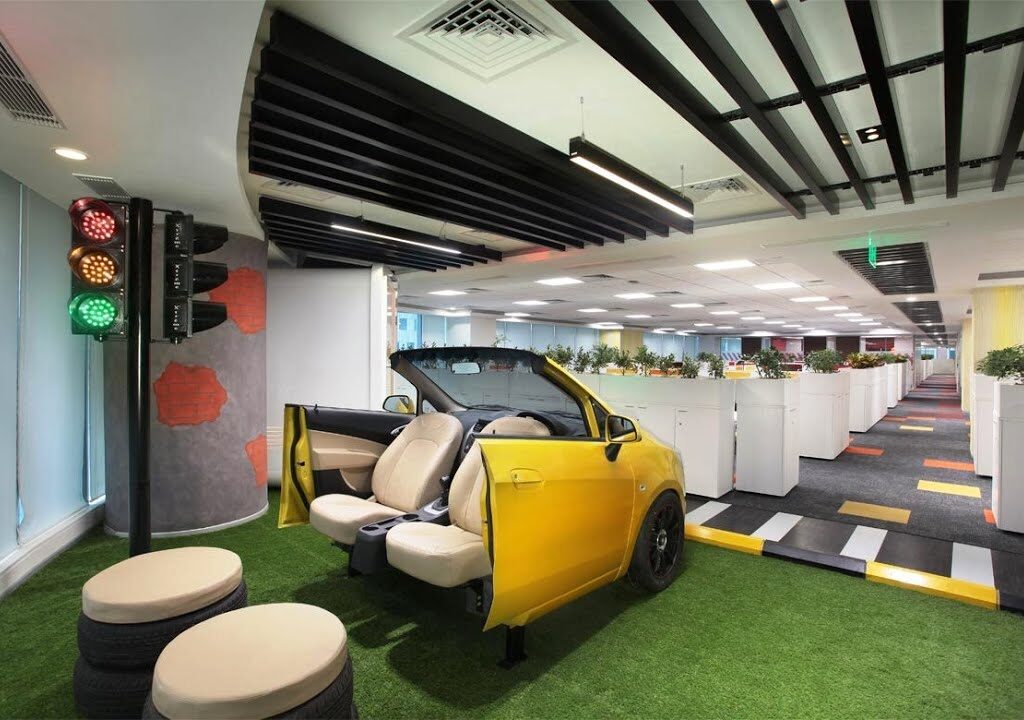 The delightful interiors of General Motors office in Gurgaon spread over an area of 25,000 sq, clearly illustrates that it is the office of a car manufacturer company.
16. Patni Knowledge Park Office, Mumbai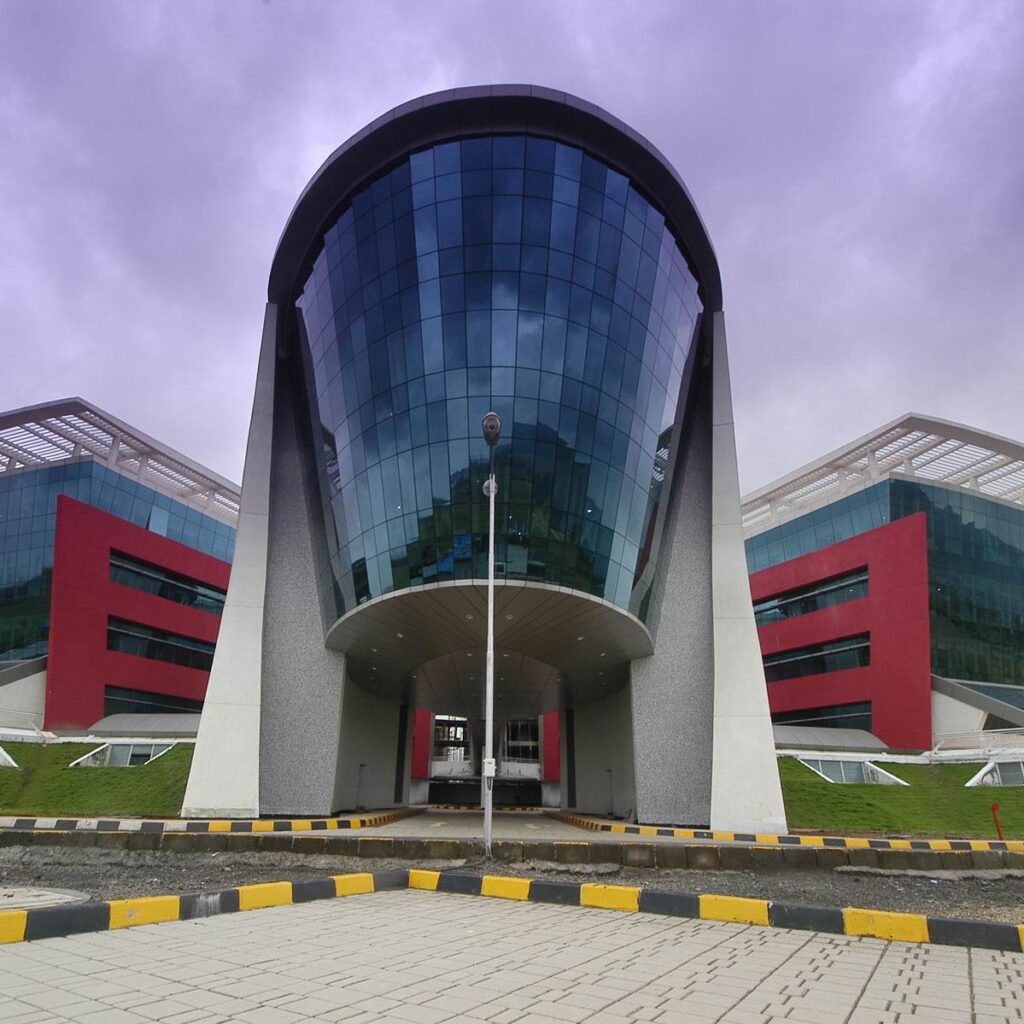 Patni Knowledge Park in Mumbai is one of the most awe-inspiring offices in India. With excellent design and architecture, it is one of the largest IT parks in India, featuring world-class amenities like – a gym, cafeteria, indoor games, and employee recreation area.