Digital Marketing is one of the most sought after professions in the present time. As businesses are being digitized, there is a greater scope of growth in this field. If you are looking to build your career in this field, you need to get through the rigorous interview process. Here is the list of top interview questions on digital marketing that we compiled after collating interview questions asked by the more than 150 organizations.
The list includes digital marketing interview questions for both freshers and experienced professionals with answers.
Digital Marketing Interview Questions and Answers: 
1. Explain Digital Marketing.
It is one of the most frequently asked digital marketing interview questions. You can have a glance at the given answer and re-frame in your own words.
It is an online tactic to communicate the brand to the customer. Moreover, digital technology tactics are helpful in managing a business website on the internet. In other words, businesses are keen to execute the marketing initiatives of their brands. In fact, they tend to utilize digital platforms to achieve certain objectives like:
#1. Traffic and Lead Generation
#2. Creating Brand Awareness
#3. Customer Acquisition & reaching the Target Audience
2. How Important is Keyword from the perspective of SEO in Digital Marketing?
You have an opportunity to discuss the importance of keywords in digital marketing in detail. The following answer can be of great help for this seo interview question.
Search engines ranks content to provide the quality content to its user on the internet. The keyword is the base of content. Moreover, it must be relevant. Negative keywords can ruin the whole content.
When Google bot crawls a website to index, they look for the keywords which serve the internet users' queries. Above all, content is a medium to communicate the product, brand & services to the customers.
 3. Mention the key areas where you can use keywords to optimize the site ranking.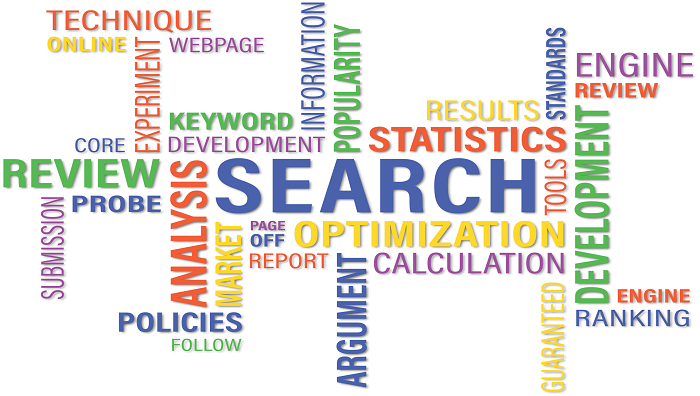 You can have a look below for reference and frame answers in your own words.
There is severe competition on the internet. Every business is trying to utilize the digital space to dominate the market. Hence, keywords have to be used cautiously to help search engine crawlers to navigate your site and rank them.
Following are the key areas where you can use keywords to optimize the site ranking or page ranking:
 URL of the website
Website Title
Meta Tag
Web page content   
Keyword density in the body of the text
Keyword in headlines 
Blog post
4. Describe Google Adwords.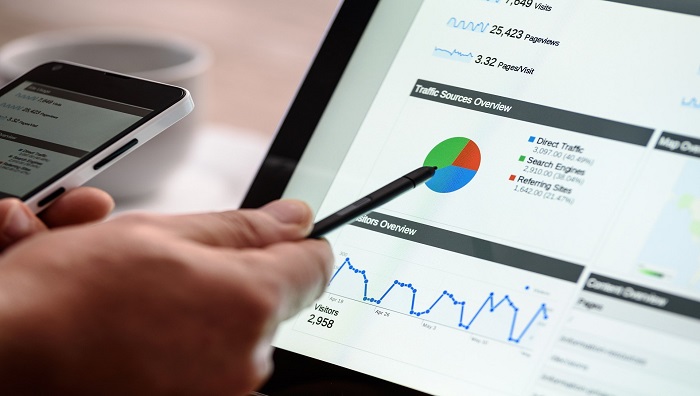 You need to give detailed information regarding its importance in digital marketing. You can take the reference from the answers below.
It is a platform for businesses to deploy online marketing tactics. Its main purpose is to reach targeted customers on the web. Most importantly, advertisers display advertisement, product launch, service offerings & video content on search engines to acquire the online customer base. In fact, it works on the pay-per-click model.
To sum up, Google Adwords remarketing assists in making a positive impact on your business.
5. What are the key elements to optimize conversion rates PPC?  
You can explain the given points below:
Conversion rate means bringing more online customers to your site. Online marketers focus on building trust to increase conversion rates.
Do write compelling content relevant to the keyword.
The characteristics and content of ads must match with the pages where your ads are going to land. That is to say, ads landing on irrelevant pages will lose their trust and value. That is why page optimization is necessary.
The user interface must be appealing. In fact, it includes GUI, layout & right color combination. Certainly, it helps to describe the content better. Moreover, it draws the attention of customers too.
6. List online marketing tools.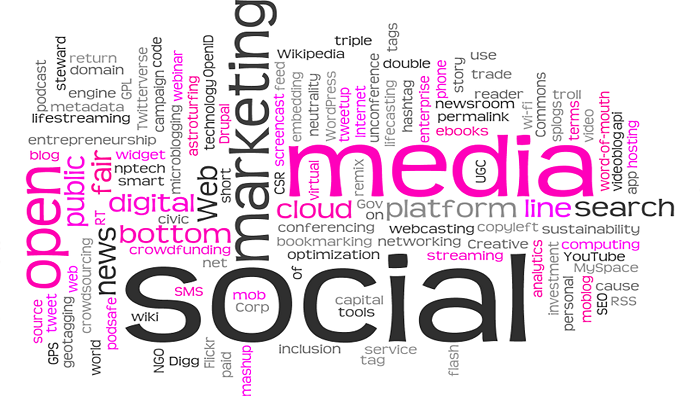 The list of useful online marketing tools are as follows:
Google Analytics
Digital point keyword tracker
Keyword discovery
StumbleUpon
XML Sitemap Generator
Favicon generator
7. Tell us about the strategy you will deploy for effective digital marketing.
You can say the following:
"I understand the requirement of business. Most importantly, the purpose is to generate leads for conversion. Firstly, my strategy will involve utilizing digital marketing channels like SEO, SEM, SMM & content marketing. In addition to this, I will write blogs to generate useful content targeted to the specific customer.
To sum up, I will focus on promoting content and building trust with the customer."
8. Discuss the benefits of online marketing?     
You can have a glance below for reference and frame answers in your own words.
The usage of technology has changed in recent years. Consequently, more people are migrating to the internet. Therefore, it's the need of the hour to embrace online marketing to edge the competition.
It yields the following benefits:
#1. Increase in the number of lead
#2. Reach a wider online audience
#3. Digital marketing thrives on consumer behavior analysis
#4. Online platforms have no boundaries across geography
9. How is the competitor analysis done?
You can tell about several online tools available in the market. Furthermore, you can emphasize how these tools can be helpful in analyzing a competitor's website.
Moreover, you can talk about how one can be proactive in preparing the plan in their niche.
10. What is the different Digital Marketing platform to promote a business?
You can emphasize the usage of the digital marketing platform to promote a business.
Digital marketing platform has enabled businesses to expand across the borders at a low cost. Consequently, tremendous opportunities are being created worldwide.
Following are different digital marketing platform to promote a business:
SEM
E-commerce marketing
Email marketing
SMM
In addition to the following platforms, there are various channels that assist in promotion.
Affiliate Marketing
Email Marketing
Display Marketing
Search Marketing
Social Media
Networking
Marketing
Online PR
Video Advertising
11. Explain what is SEO?
SEO is widely known as Search Engine Optimization. In fact, It is the backbone of online marketing.
You can explain how SEO helps in maintaining the quality of a website. Furthermore, you can explain how it helps in getting organic traffic.
12. What is the category of Digital Marketing?
Inbound Marketing:
Inbound marketing uses social media and digital content. Above all, it includes e-books and webinars.
Outbound Marketing:
Outbound marketing uses a digital medium to reach customers. Consequently, the digital medium includes ads, cold-calls, and e-mails.
13. Explain in detail about AMP.
AMP: Accelerated Mobile Page
It aims to create the websites and ads that are consistently fast and high-performing across devices & distribution platform. In fact, it is a reliable framework to create mobile-friendly fast loading pages.
14. What is the most effective way to increase traffic on the website?
The answer below can be taken as a reference.
"If you can tactically invest your time and money on SEO, you can increase traffic on the website most effectively. You need to acquire quality backlinks as well as referral links from the websites having high domain authority. Besides this, you need to have a proper social media presence. In other words, you need to be active in the group discussion forum."
15. What attracted you to the digital marketing industry?
This question is meant to test your commitment to the industry. In addition to this, you need to showcase the reason behind choosing to work in this industry. To sum up, be honest and enthusiastic about the job position you have applied.
16. What is your view on digital marketing replacing traditional marketing practice?
You will have to compare digital marketing with traditional marketing practices. Emphasize more on the importance of digital marketing. The following answer will be helpful.
Marketers collaborate and integrate both platforms to optimize their marketing plan & increase ROI. Although, digital marketing has an edge over traditional ways of marketing. Biggest advantage to go online is that you can measure results, there's no delay and the entire process is transparent.
This question will reveal your professional knowledge in this field. Since you have experience in this field, you are a better person to answer the question based on your experience.
17. How would you approach budgeting for marketing expenses?
Here your past work-experience will be handier. Certainly, discuss the various expenses of digital marketers. In addition to this, ask them their current expenses. Talk about how you handled the budget to meet the necessary expenses during your previous work.
In fact, here you need to discuss your budgeting strategy as per their current expenses.
18. How do you stay updated with the latest digital marketing trends?
You can talk about how we are surrounded by pieces of information all the time. There are several new channels, blogs, social media platforms & podcasts that update us with the latest trend in digital marketing. In order to stay updated with the latest trend, you need to be motivated and curious to learn.
19. What digital marketing trend do you see dominating the landscape soon?
The interviewer through this question aims to learn how alert and updated you are. In fact, you should show your proactive characteristics. Sharing the story through the video is the latest digital marketing trend. In addition to this, enriched content and proper promotion do play a vital role in digital marketing.
20. What digital marketing tools do you use?
There are plenty of tools in the market. You need to have information on the latest tools, the most popular ones and the ones which are lesser-known. In fact, this will help the interviewer understand that you don't rely on a single tool. Rather, you strive for the best.
Some of the widely used tools that you should be hands-on are Google Analytics, Google Webmaster, Semrush, Ahrefs, and Moz tool
21. Discuss the role of content in digital marketing.
This is also one of the digital marketing interview questions. You have to be creative here. You need to explain how you would share the insights of the brand. In addition to this, you will have to explain the mediums to publish and promote the brand.
To sum up, talk on how content can add value to the customers.
22. What tools do you use for keyword analysis?
Discuss the tools available in the market. You need to be specific with the most popular, as well as, latest tools. To sum up, make up the impression that you are an extensive and dynamic researcher. Keyword Planner by Google is the best free tool for keyword research in the market.
23. What is Quality Score?
It is the quality evaluation of your ads, keywords & landing pages. It is used to determine CPC and ad rank. Better quality ads can result in lower cost & better ad positions.
24. What are the factors that influence the quality score?
The factors that influence the quality score are:
Landing page experience
Expected CTR
Ad Relevance
25. How can I take control of my brand online through social media marketing?
This answer will act as a guide to help you in answering this question.
Social media marketing has a greater impact on brands online. People usually talk about the brand online or among their peers. You can join their discussion and influence your brand. Moreover, you can take a survey of people's thoughts regarding your brand.
You can look to make changes as per customer requirements. Thus, promote the revised features and overall brand on social media communities to get a greater audience reach.
26. How do you plan on optimizing our site ranking and increase the traffic on our website?
Convince the interviewer about your plan to improve the user engagement experience. Similarly, discuss your strategy to boost conversion rate or get organic traffic. Moreover, you can also brief them regarding the mistakes to avoid while optimizing a website.
27. How does Google determine Ad Rank?
It depends on the quality score of a website and the relevancy of the Ads. If a website has a good quality score and the Ads match the required parameter, Google will place Ad Rank higher on SERP.
28. What are the 3 required parts of a text ad?
Every text ad has 3 parts:
Headline Text
Display URL
Description Text
29. Where do you see yourself 5 years down the line with respect to a career in Digital Marketing?
Here interviewer is seeking to know your commitment towards digital marketing. You will have to share your long term vision related to your career. In addition to this, you need to show passion in the field of digital marketing.
30. Explain what is keyword streaming?
You need to discuss at length about keywords and their importance. Furthermore, you need to tell how keywords can be useful to communicate with customers online. Here is the answer:
Keyword streaming is an analysis of related keywords and picking the best one relevant to the target.
The main purpose of keyword streaming is to generate leads and organic traffic within keywords.
31. How can you utilize your keywords to optimize website ranking?
You will have to explain the following points in detail.
Title of the website
Meta tag
Website URL
Headings
Web page content
32. Name some Google AdWords extension.
Call extensions
Callout extensions
Promote extensions
Structured snippet extensions
Sitelink extensions
Affiliate location extension
App extension
33. Can you tell us the best way to get natural backlinks to your website?
This is a landmark among digital marketing interview questions. You can focus on how guest posts and blog posts can be useful to get natural backlinks. Furthermore, you need to share your own plan for acquiring natural backlinks.
34. What is the most effective way to improve traffic to your website?
You can talk about referral links, backlinks and social media engagement. In fact, you can describe how they will be helpful in improving traffic on the website.
35. What are the key metrics to measure the success of a paid search campaign?
The success of a paid search campaign is measured by:
Quality Score
Click-Through Rate (CTR)
Conversion Rate
Cost per Conversion
Wasted Spend
Cost Per Click
36. Mention the use of anchor tags in SEO.
Talk in detail about anchor tags. You can take reference from the following answer.
The anchor tags or anchor texts hold significant importance in SEO. It helps to create a link with relevant text on a website/blog or a webpage. In fact, it is referred to as backlinks.
37. What do you mean by 301 redirects?
You can take the reference from the answer given below:
It is a process of reporting web browsers & search engines that the website or page has been permanently moved to another location. 301 redirects include the address to which resource has been moved.
38. What type of content make up an effective Digital Marketing Campaign?
Blog posts
Guides & eBooks
Video Content
Podcasts
Marketing Emails
Social Media
39. Describe the sales funnel.
The answer below explains the sales funnel in detail.
The sales funnel explains how to target customers at every stage of the buying process.
The top of the funnel is the "Awareness" stage. It means introducing the brand to the people.
In this way you can introduce the brand:
Blog posts
Social media posts
YouTube videos
Podcasts
Paid Ads
Marketing pages on your website
The middle part of the funnel is the "Evaluation" stage, where people know what you're selling. However, they are not sure whether it will solve their problem.
It includes:
Sales Pages
Webinars
Quizzes
Emails
Downloadable Guides/Ebooks
The bottom part of the funnel is the "Conversion" stage where (ideally) you'll convince consumers to become actual customers.
It includes:
Product demos
Webinars
Sales pages
Comparison charts
Customer stories/testimonials
Special offers
40. Describe a Digital marketing campaign you worked on from start to finish.
Here you need to discuss the approaches you took during the task. In addition to this, you will have to talk about the challenges you faced. Besides this, you need to establish how you utilized the challenges to your own benefit. Furthermore, you may emphasize on learning and how would it be useful further.
41. What are the main factors that can affect PPC bidding?
The main factors affecting PPC bidding are:
The budget of the advertiser or the ad groups
The time-span of the advertisement
The popularity of the keyword
Competitiveness of keyword
42. In your opinion, how should a business use social media as a tool for customer service?
Here, you need to talk about the usage of social media to influence customers. You can discuss how social media can be a useful tool to understand customers' grievances. Furthermore, you can also discuss the role of social media in the recognition and promotion of the brand.
Conclusion:
Digital marketing interview questions and answers shared above are useful for both freshers & experienced professionals like marketing managers. Be prepared for an interview by displaying the right attitude & answering the questions asked smartly.
Here is a guide on how to prepare for an interview.