The digital industry, as well as social media, are controlled solely by content. Be it textual content like articles, listicles, blogs, etc or visual content, the digital world embraces content in all forms. As a result, content writers are always going to be extensively in demand. So if you have a keen interest in reading and researching, as well as a flair to share your opinion then content writing just might be the perfect career for you. However, the question remains how to become a content writer? 
If you can communicate your thoughts in a reader-friendly, captivating as well as informative way, you are halfway there! Content writing, in simple words, is nothing but wordplay. The great thing about choosing this profession is that there is no particular path that you must follow to become a content writer. This means there is a lot of flexibility in this career.
How to become a content writer? 
The very first thing you need to figure out when thinking of how to become a content writer is your niche. There is a variety in the community of content writers which means you have to decide which area holds your interest. Let's take a look at the different types of content writers:
Blog Writers Or "Bloggers"
Working as a blog writer or a "blogger", as they are commonly referred to, is one of the most popular options in content writing. Bloggers know how to write complicated topics in the form of simple conversations. They focus on creating engaging content and expanding their reader community. 
Useful Resources: 
Copywriters
Copywriters play a crucial role in online marketing. They speak for a brand and write content related to advertising. From product descriptions to website pages, copywriters do it all. They write in a way that their language connects with the customers and improves brand recognition. 
Useful Resources: 
Scriptwriters
Scriptwriters, also known as screenplay writers, write scripts and content for feature films, tv shows, sitcoms, ads, etc. They provide storytelling expertise and imagine how words will ultimately translate to richer compositions, like videos.
Useful Resources:
Brand Journalist
The field of brand journalism is nothing but brands creating editorial content for their own company instead of waiting for the media to do it for them. Brand journalists write press releases as well as customer stories and aim to show their brand in a positive light. They also write interviews and company bios. 
Useful Resources:
Ghostwriter
Ghostwriters are skilled experts who write for other brands or people without taking any credit for their work. They are experts in shaping their tone of voice to match exactly how the brand would like it to be. A ghostwriter will write all kinds of content, like articles, ebooks, website pages, off-page content, etc. 
Useful Resources: 
Technical Writer
Technical writers provide in-depth information on technology, how to use it, how to build it, the methods, the elements, the inner workings,  the mechanism, etc. They are usually subject matter experts and write a variety of content like how-tos, FAQs, guides, etc.
Useful Resources:
Skills Required To Become A Content Writer: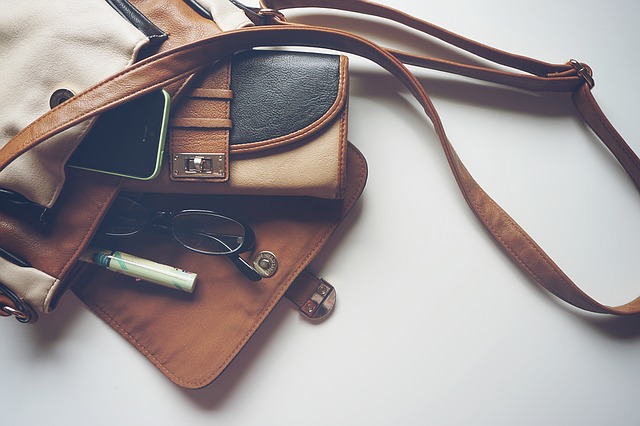 Once you have figured out the kind of content writing you want to get into, it is time for the most important step-building your skillset. It goes without saying that you need to have a way with words, i.e. great writing skills. So before you begin typing your thoughts away, keep in mind content writing is not about writing anything that comes in your brain.
A good content piece is created after thorough research, great wordplay, and of course, good vocabulary and grammar. Moreover, high-quality content is never created in the first go. It demands sharp editing and fine-tuning to ensure that everything is on point. 
So what are the skills that will help you in creating good content? Here is a list to act as your guide:
SEO
Since most of the content writers work with digital content and post their work on the web, it is important to understand how SEO works for content. SEO helps in writing content that is optimized for search engines. SEO is targeted is to drive traffic to your website. Without SEO your content would probably be lost somewhere on page 50 of the search results. This means the traffic on your posts will be less than satisfactory.
So instead of letting your efforts go to waste, learning the basics of SEO, keyword research and content structure would go a long way in promoting your content online. Take a look at these amazing resources to help you get started on the basics of SEO:

Editing & Proofreading
Editing and proofreading are a significant component of the writing process. They help in making your content effective for readers as well as provide clarity to your ideas. While editing and proofreading are often used together, there is a slight difference between the two.
Proofreading is all about re-reading your draft and check for issues like paragraph structure, and content. On the contrary, proofreading is all about focusing on finding grammatical errors and correcting the language. Here are a few useful resources to help in effectively proofreading and editing your content:
Research Skills
By far the most important element of content writing is research. The research you do adds gravity to your content. Without research, you will not have enough information to compose your articles. Your readers will not be interested in reading made-up articles without solid facts and information.
To write great content you need history, meanings, statistics, and even opinions to back your opinion. And the only way to find all of this is through diligent research. Check out these valuable resources that will assist you in developing great researching skills:
Communication Skills
The importance of having good communication skills cannot be emphasized enough. Content writing is all about conveying your thoughts through written words to the readers. As a content writer, you need to be able to communicate with your readers through your work. Without good communication skills, translating your thought process into written words will be difficult.
Moreover, if you are working as a freelancer, you will need to communicate with your clients. Without good communication skills, you will not be able to put your opinions forward. Here are a few excellent resources to help you improve your communication skills:
Social Media
Merely writing content is not enough, you need to market it as well. And what better way to market your content other than social media? Social media has emerged as an amazing marketing tool in recent years. As a content writer, maintaining a social media presence is the best way to promote your brand.
Moreover, social media also helps in creating a direct connection with your reader. There is no other place where you can contact your followers or readers in a better way. It can give your readers an exclusive insight into your life, beyond what you put on your blog or website. Take a look at these amazing resources that can help you become social media savvy in no time!
Lastly, just remember to keep exploring and experimenting until you are satisfied with what you put out there. Keep in mind that being able to write great content is not something you are born with. It is something that you learn over time. So don't be hesitant to take the leap. Good luck!