It is important that you prepare well for your HR Interview. In fact, HR professionals will generally seek to gain broader insight into your profile. Through certain HR Interview Questions, they look to see if you are the best fit for the organization. In addition to this, they also want to know your view on the values of the organization.
A career in HR is a promising one. Almost all the major metro cities where MNCs, startups & unicorns have established themselves, human resource management is a tedious task to execute.  Find the list of more than 200 jobs for HR in Indore.
We have tried to explain the purpose of every question related to the HR interview. In fact, freshers & experienced professionals can build a strategy to crack the interview with reference to these questions.
 Purpose of the HR Interview: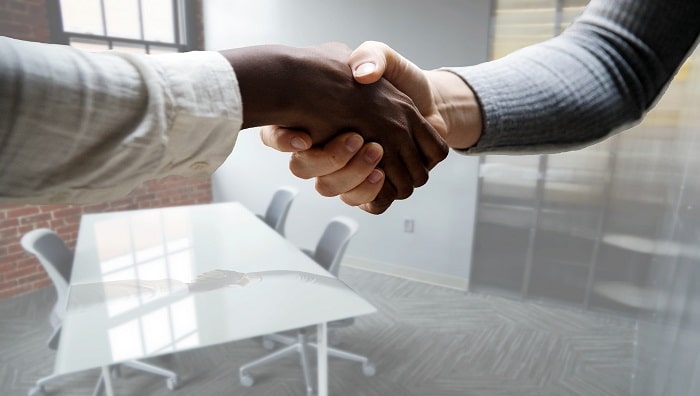 The main purpose of the interview is to determine if the needs of employers and candidates meet. Usually, interviewers are looking for candidates who are fit for the role. Moreover, it is an opportunity for job seekers to know more about the company and express themselves. Above all, the interviewer uses this platform to communicate the objectives of the company whereas candidates look to land into their dream job.
A career in HR is promising indeed. You can grow as an HR executive, HR manager, HR Director, etc in your career. Work hard and following HR interview questions and sample answers will help you get an overview of what HR interview is like and prove to be a milestone in taking the first step in this career.
HR Interview Questions for freshers: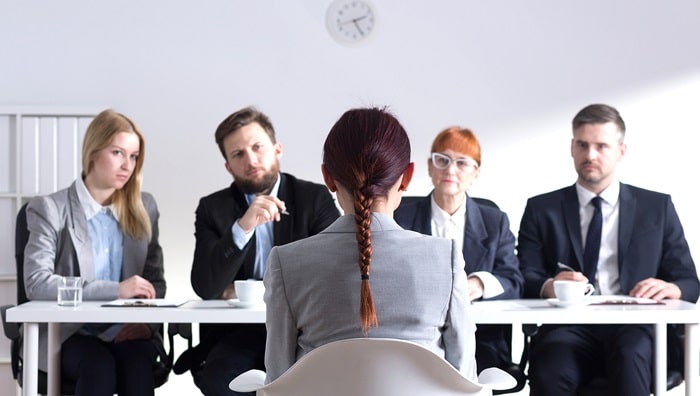 Have you recently graduated from college? Is being in the HR department your ultimate career goal? Are you the final year college student looking for internship opportunities in the HR domain? You will have to pass a rigorous interview.
Given below is a list of 10 questions that will help you crack the HR interview questions:
Description: 
1.Tell us about yourself:
This question is asked most frequently during the HR round interview. The interviewer generally looks forward to knowing you better.
In fact, you can explain your educational qualifications. Likewise, you must include your projects. Above all, don't forget to give a brief overview of your personal life journey.
It is the foundation of HR interview questions. Even if you are a fresher or experienced, you will have to face this question.
Read more on Tell me about Yourself
2. What are your strengths?
This question on HR interview for freshers can be turned into a great advantage. In fact, it's an open invitation for you to explain your skills & accomplishments. Likewise, utilize the opportunity to show how you match the employer's values & requirements.
3. What do you think are your weaknesses and why.
Here you will have to address your weaknesses and steps taken to overcome it. Moreover, one needs to be honest while answering this question. Generally, candidates share the greatest weakness. As a result, it will minimize your chances of being accepted at the workplace.
4. Tell us what do you know about our company?
Here, the interviewer is keen to know your interest in the company. That is to say, companies seek someone who is careful and selective in their job search. Moreover, they want to make sure you did some research before applying. Above all, this gives a positive message that you are most likely to like the job for real.
5. Why do you think you are suitable for the position you are applying for?
The interviewer's primary responsibility is to hire the best person for the position. Consequently, this question helps them to understand your status as the best person for the position. Above all, you must be able to relate your strength and its implementation at the workplace.
6. Where do you see yourself after 5 years?
An employer is keen to hire candidates who are truly excited about the job at hand. In fact, they are looking for someone who sees it as a great career decision. In addition to this, your interviewer wants to know if you're ready to embark on the journey with the firm and settle in. Most importantly, show honest intention to stay long enough to be a good investment for the firm.
7. What are your salary expectations from this job?
The HR interviewer is looking to know how much you value yourself and your work. In addition to this, they may ask this question to get a sense of whether or not they can afford your help. Most importantly, you will have to show your willingness to negotiate the better term.
Read about Negotiating Salary Here
8. Do you have any questions to ask from our team about the company or interview?
The purpose of this question is to understand your enthusiasm to learn. In fact, you will have the opportunity to learn more about the company and the job position. You can make a positive impression on the hiring manager indeed.
HR Interview Questions for Experienced: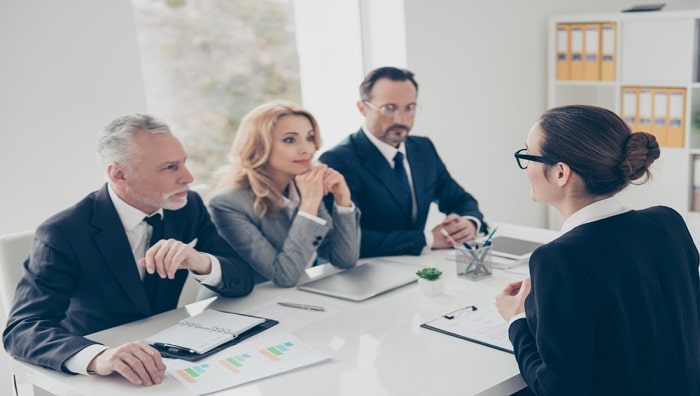 Are you looking for a change in your job or career path? If you are in a mood to make a transition in your career, you will also have to face interviews. Here are selected most common hr interview questions that experienced candidates face during the interview.
9. How would you describe yourself in a few words? 
As an experienced candidate, you must be able to communicate your achievements in life. Moreover, this question makes the interviewer aware of your personality. In fact, the interviewer will understand if you are a perfect fit for the company. Above all, they are looking for candidates who can adapt to the culture, align with the business objectives and be a good fit for the work environment.
10. What inspires you to join this respective company?
Here, the interviewer is probably trying to understand your preference better. It is a perfect question to judge how candidates can contribute from their end. To clarify, they will try to know your needs behind motivation. Hence, you must be able to admit the true side of yourself.
11. Why are you leaving your current job?
You must answer this question tactically. That is to say, you will have to be optimistic regarding a change you need to take additional responsibility to grow in your career. In other words, your answer should reflect the excitement to learn new skills. Above all, it should convey the message of your accomplishments in the previous employment.
12. What according to you is your ideal company or workplace?
According to Marilyn Santesteban, assistant director of career services at the Bush School of Government & Public Service at Texas A&M University,  "You need to have a clear idea of the type of environment that enables you to do your best work". Through this question, the interviewer is trying to find a match for the position and company. Above all, you have to be able to demonstrate your alignment with the vision of the company you are enthusiastic to work for.
13. What is your greatest fear and why?
This question requires you to discuss the problems in the workplace. Here, the interviewer will appreciate your honesty in this regard. In other words, it helps you open up a little bit with the interviewer. Above all, unnecessary responses must be avoided.
14. What according to you is the difference between hard work & smart work?
The interviewer will try to have a glimpse of your thought process. Getting someone on board to work with you is a tough task. Either, employees should bring in a new idea or they should orient with the existing culture of the company.
15. Explain the difference between a group & team?
Most of the interviewer expects to know your leadership skills. The leader has the potential to inspire and get the work done efficiently. In addition to this, the employer wants to test your mental & emotional composure. You must demonstrate your ability to handle the situation calmly.
Read about teamwork skills here.
16. What is the most difficult thing that you have ever accomplished?
Discuss the challenges you faced during your previous work. Discuss what all you have achieved in your life so far. You will be required to share the tactics applied to overcome challenges at your previous job.
17. Tell us what have you decided about your future goals? 
Here, the interviewer is expecting to understand what your ambition in life is. They are looking to figure out if your ambition matches the mission of the company. Everyone associated with a company is a single entity
18. What is your last assignment or project that has contributed to your success?
The interviewer is generally seeking to understand your ability to manage a project or a situation. They are keen to understand your approach to handle challenges and if you are fit for team working. In addition to this, they are looking to gain insight into your work ethics and know if you are a culture fit for their company.
Conclusion:
HR interview questions & answers will assist you in landing into your dream job. To clarify, you will have an overall understanding of the HR interview. I hope the given interview questions for HR will guide you to build a career as an HR.