A letter of recommendation is requested by employers when they want to evaluate the aptitude of a job-seeker and assess if they are a good fit for their organization or not. The main objective is to know about the applicant's performance. Read this article to find out what should be the format of writing the letter of recommendation.
Explore All Current & Upcoming Jobs. Click here to find over 4 Lakh+ Job Postings in India.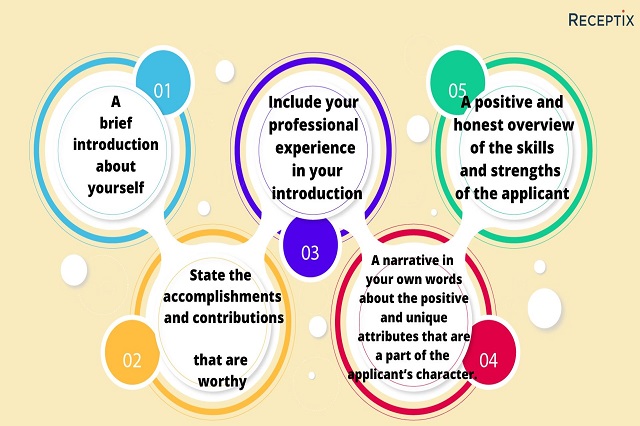 So the question remains, how to write a letter of recommendation?
There are three types of recommendation letters, i.e. personal, professional and academic. In the case of personal references, customize your letter. Professional letters work well for job interviews. And lastly, academic recommendation letters are suitable for admission to a university.
Regardless of the type, keep in mind while writing a strong recommendation letter that you know the candidate applying for a job well enough to write positive feedback.
If you feel forced while writing about their strengths and skills, always decline their request in the first place itself. Because if you cannot provide a positive and quality recommendation about the person, they might lose their opportunity of getting a job.
Moreover, when you write a recommendation letter you need to ensure that the body paragraphs of the letter are error-free.
WHAT TO INCLUDE IN THE LETTER OF RECOMMENDATION:
Before you know the exact format of the letter of recommendation, you should be aware of all that should be a must while you write the letter.
Give a brief introduction about yourself, stating what your relation or connection is with the applicant and the duration of since when you know them.
Include your professional experience in your introduction so that the recruiter or employer is assured of the authenticity of your words in favor of the candidate.
A positive and honest overview of the skills and strengths of the applicant. Formulate a descriptive, yet brief story.
A narrative in your own words about the positive and unique attributes that are a part of the applicant's character.
State the accomplishments and contributions that you feel are worthy of being mentioned in such an important document.
HOW TO WRITE A LETTER OF RECOMMENDATION: 
Step 1
Before you start writing the letter of recommendation, gather all the information about the applicant.
Request their resume and evaluate it thoroughly.
Scan the details of the job posting so that you can make sure if they are eligible for the post or not.
Read their cover letter so that you can have an idea about how the applicant's qualifications and work experience match the job description.
Step 2
The next section should state your relationship with the applicant. Try to be precise about the nature of the relationship to avoid any miscommunication.
Step 3
The next part is the main body of the letter of recommendation. It is important because that is where you state all the main pointers and talents of the applicant.
Include all the skills and qualities that you feel are exceptional and noteworthy about the applicant.
Specify their area of knowledge and validate the same in your own words.
The most reasonable way of giving substance to your words is to talk about instances when you yourself had the chance to see the skills the applicant possesses.
You may also cite examples where the applicant must have done something that would have added value to the organization.
Step 4
An appropriate way of ending your reference letter is by describing your belief in their skills. You should share your contact information at the end of the letter so that the hiring manager can get in touch with you if required.
You may use recommendation letter templates or take reference from the sample below:
SAMPLE LETTER OF RECOMMENDATION
Sample #1
[Date]
Subject: Letter Of Recommendation
To Whom It May Concern:
[Name of the candidate] volunteered for four years in the Women's Health ward at [Name of the hospital], where I am the head nurse. During this time, she was a reliable volunteer who never skipped a shift.
She was an asset to the hospital. [Name of the candidate] was always optimistic, pleasant and willing to assist with any task. In addition, she was motivated and enthusiastic in learning. To this end, she often followed our care teams on their rounds so that she understood the status as well as the needs of each individual patient.
[Name of the candidate] is relocating due to family circumstances, and, unfortunately, we will no longer be lucky enough to have her services.
She will be missed and I highly recommend her to any future potential employer or volunteer organization.
Sincerely,
[Name Of The Employer]
[Designation]
[Contact Information]
Sample #2
[Date of issue]
Subject: Letter of Recommendation
To Whom It May Concern:
I, [Name of the employer], the Marketing Director at [Name of the company] in Manipal is writing this letter of reference to you regarding [Name of the candidate], who is applying to your esteemed company for the job position of a Data Analyst.
I have been working with the company for the last 10 years. In the duration of ten years, a lot of employees have worked as a part of my team. A lot of them have joined and left the company, but I am writing to describe to you how [name of the candidate] was an exceptional employee who made a mark in our team with an immense dedication towards their work.
[Name of the candidate] stood out from all the other additions to our company. During our time together, they exhibited exceptional traits of being both analytical and abstract at the same time. Their vast knowledge of business has helped us significantly.
And it is not just their analytical skills that would impress someone, they have much more to them. They have a positive way of looking at the obstacles that come in the way. Moreover, they have the ability to handle every deadline smoothly. 
I believe in the capabilities of [Name of the candidate]. If given a chance, I would not be hesitant in hiring them again for our company. I am confident that they will be a great addition to your company.
If you wish to have any further conversation with me, feel free to contact me at [mobile number]
Sincerely,
[Name of the employer] [Designation] [Name of the company]
Sample #3
[Date of issue]
Subject: Letter of Recommendation
To Whom It May Concern:
Dear Ms. Johanssen,
It's my pleasure to provide this letter of recommendation for [Name of the candidate] as they seek employment in software sales with[Name of the new company]. As their direct manager at [Previous place of employment], I've worked closely with him over the past three years. [Name of the candidate] has shown excellent communication skills and consistently exceeded company quotas. On a personal level, they are charismatic and well-spoken, both qualities that have served them very well in his role as a software sales professional.
Due to some unavoidable circumstances, [Name of the candidate] is seeking employment in [New job location]. All of us here at [previous place of work] will be sad to see such a valuable employee go, but believe me our loss is your gain. 
[Name of the candidate] has proven himself to be a strong cultural fit here at our company. They are always ready to present a helpful hand to their team as well as contribute during brainstorming sessions and meetings between the sales and marketing teams. 
In closing, I would like to restate my strong support for their application to the role of software sales professional with your esteemed company. I am confident that they will surpass your expectations in this new role. [Name of the candidate] is driven, self-confident, helpful, and I know they will continue to find progress in sales.
Please feel free to contact me at [mobile number] or [email address] with any further questions. Thank you for your time.
Sincerely,
[Name of the employer]
[Designation]
[Company name]
Also, find similar blogs with samples, tips, & format for email writing: